INDIE RECOMMENDATION RRH #1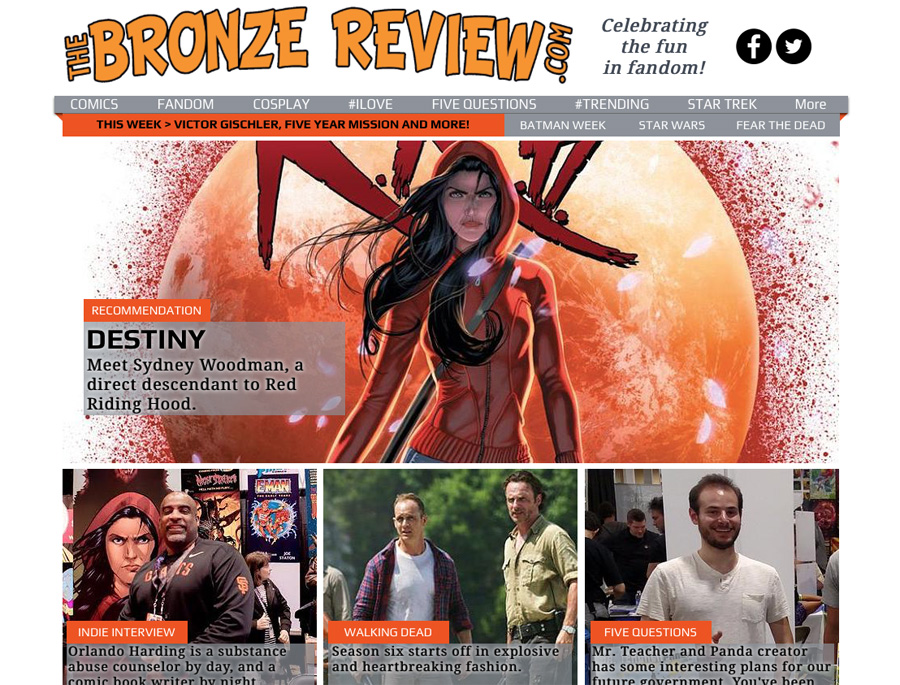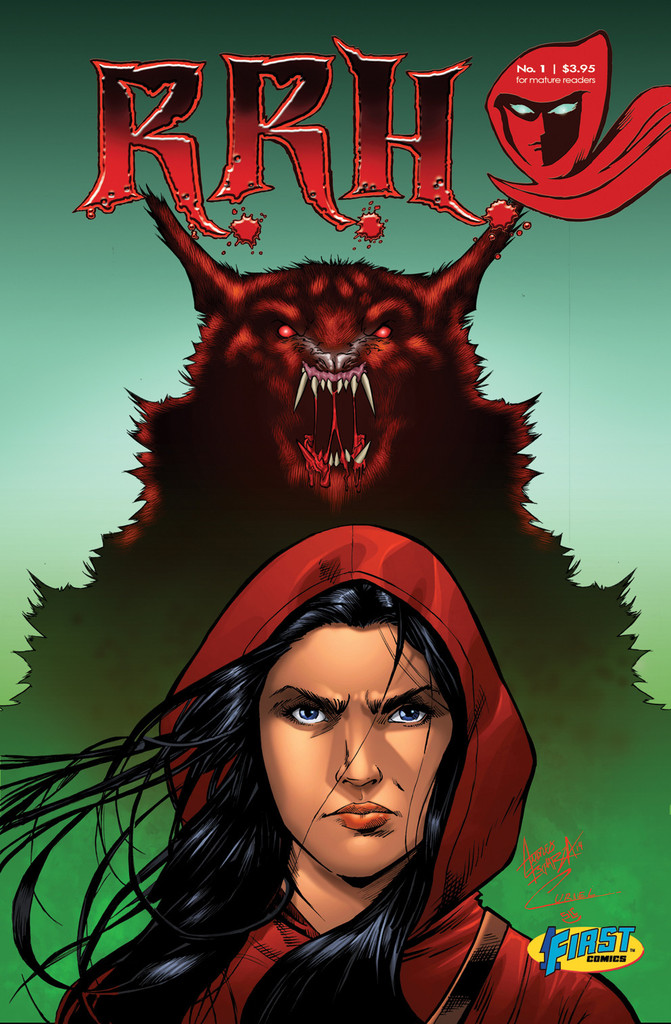 thebronzereview.com
October 12, 2015
DESTINY
Turns out Little Red Riding Hood was real.
"I don't know if I'm ready for all of this ... it's crazy."
Fate and destiny are all readers really need to understand as they open up Orlando Harding's RRH #1, published by First Comics. Meet Sydney Woodman, just your normal 17-year old girl, with a little brother who has bad breath, and two pretty cool parents it would seem. Of course, nothing is ever as it seems. Sydney is about to find out that her life is going to change from hanging out with her girlfriends talking about boys, curfews, tests and more to protecting mankind from those that go bump in the night.
Readers might compare this story immediately to Joss Whedon's BUFFY THE VAMPIRE SLAYER, and there are some connections. However, Harding detours quite a bit as being a member of the Red Hood is a family affair in RRH. Issue one lays the foundation for this series, and it is an interesting take on such a well-known fable.
"What I was trying to do with RRH was come up with a story, as if it was really true, that this really happened in history," Harding said. "We have many things that have happened that truthful in our past, and after years pass by they become legend. What if little Red Riding Hood were real events that transpired 800 years ago?"
CLICK HERE TO READ THE FULL ARTICLE AND INTERVIEW WITH ORLANDO